∞
Stephen Colbert and Jerry Seinfeld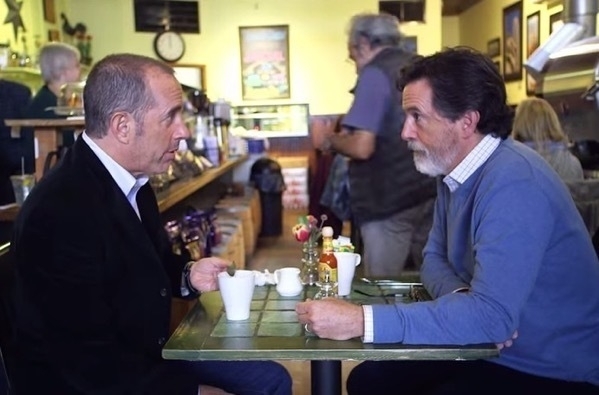 I am a big fan of Comedians In Cars Getting Coffee, it probably is because I am a fan of Jerry Seinfeld from way back in my younger days.  However, it doesn't hurt that they show some really cool cars and well drink coffee which I enjoy as well.
This episode with Stephen Colbert is really good and I just had to share.  Unfortunately, you can't actually embed any of the videos from the site so you will have to click on the link below to watch it.  Don't worry it is well worth it.
Stephen Colbert Cut Up And Bloody But Looking Good - Comedians In Cars Getting Coffee by Jerry Seinfeld.
I found this cool trailer for the whole Season 6 of Comedians In Cars Getting Coffee that is actually pretty good and seems like there is some other takes here that weren't in the actual final cut.  If you have some time to spare I would actually suggest watching the whole Season if you haven't already.