I am flying back from a 3-day work trip, and thanks to the WordPress offline app I can write while at 10k feet.
One of the strange tricks my mind tells me is that when I am going to go on a work trip I will have more free time.  It tells me I will have time to explore the city, write, read more, watch a movie at the hotel or even work out more.  However, most of all that is a myth as what ends up happening is going to the office at my normal time but staying much later than normal.  Then that is normally followed up by going out to dinner with consultants or co-workers which always lasts much longer than anticipated.  Now I am not saying I don't have fun eating and chatting with others (much better than eating by myself) but it is things my mind always forgets happen when I am thinking/planning for an upcoming trip.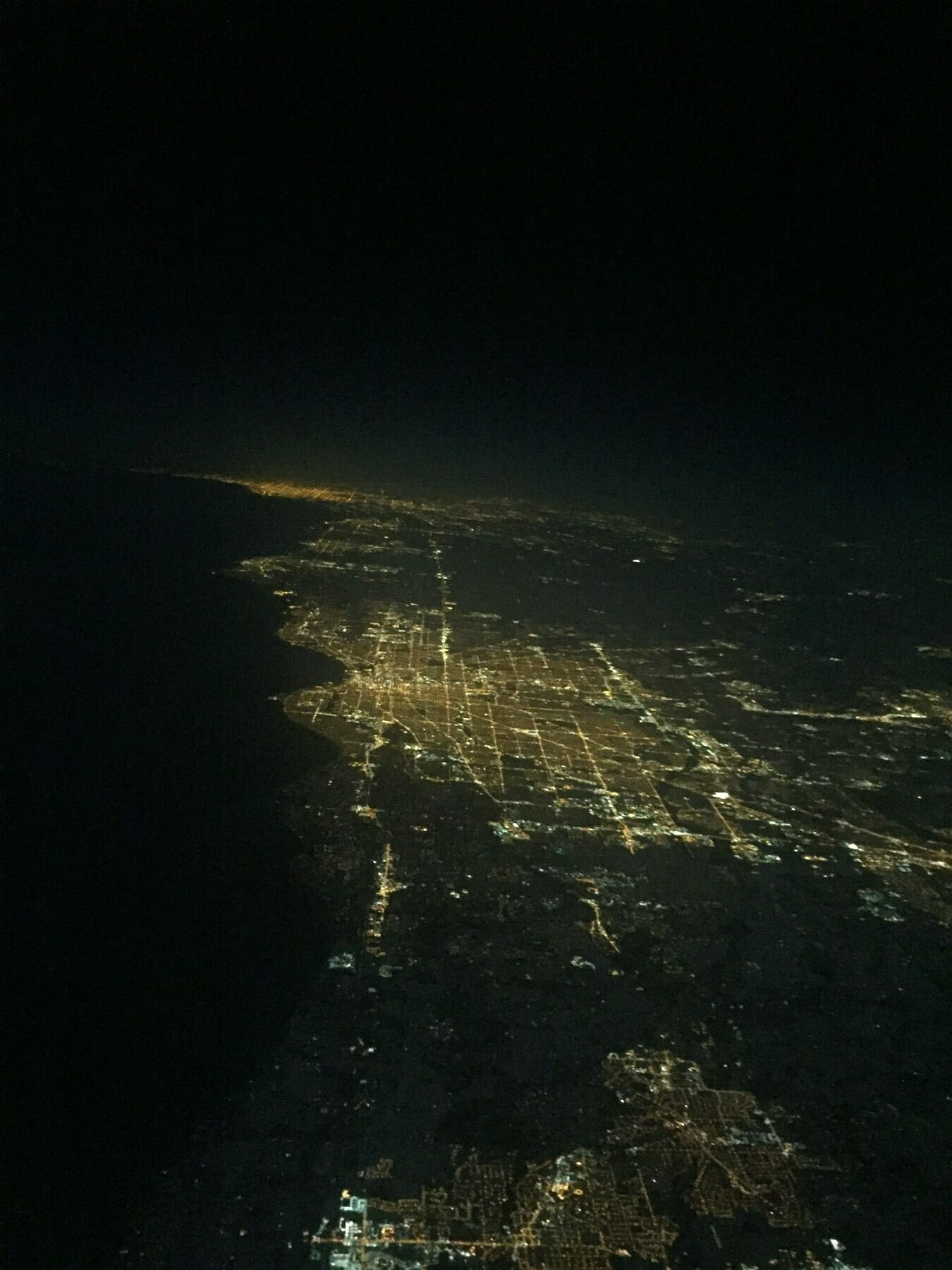 *Flying over Milwaukee, WI in route to Buffalo, NY (December 2016)*

In the upcoming months, I will be traveling about once per month and I am hoping it will allow me to do more of the things that I have hoped to do when traveling.  Since I have found with most things so far this year, creating a habit or setting a goal would be a great start.  I will make sure to keep you posted on how it goes and hopeful can share any tips/tricks I might have found helpful.
Have you ever fallen into this travel myth?
Fast forward a couple of weeks and I am on the second day of my vacation and am finally finding time to finish/publish this post I started. In case I don't write another post before Christmas, I hope everyone has a Merry Christmas and Happy Holidays.