∞
Family Christmas Movie Night 🎄
The girls setup a family movie for tonight to watch which was of course a family favorite… Elf.
They went all out too and made signs, got snacks, created tickets, and made a seating chart! What a fun idea on a night with no kids activities. 🍿🎬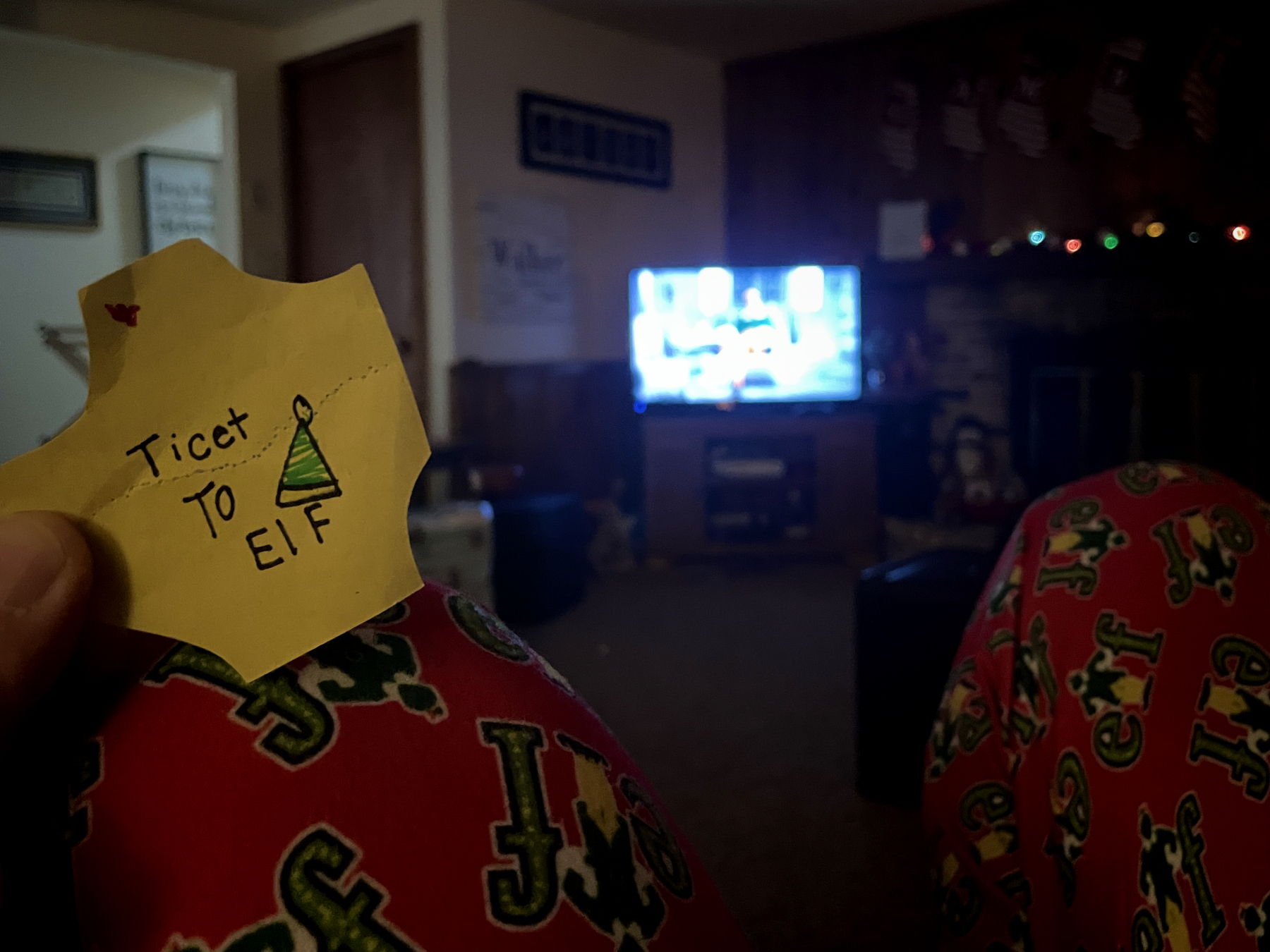 Yes we all have matching Elf pajamas 😁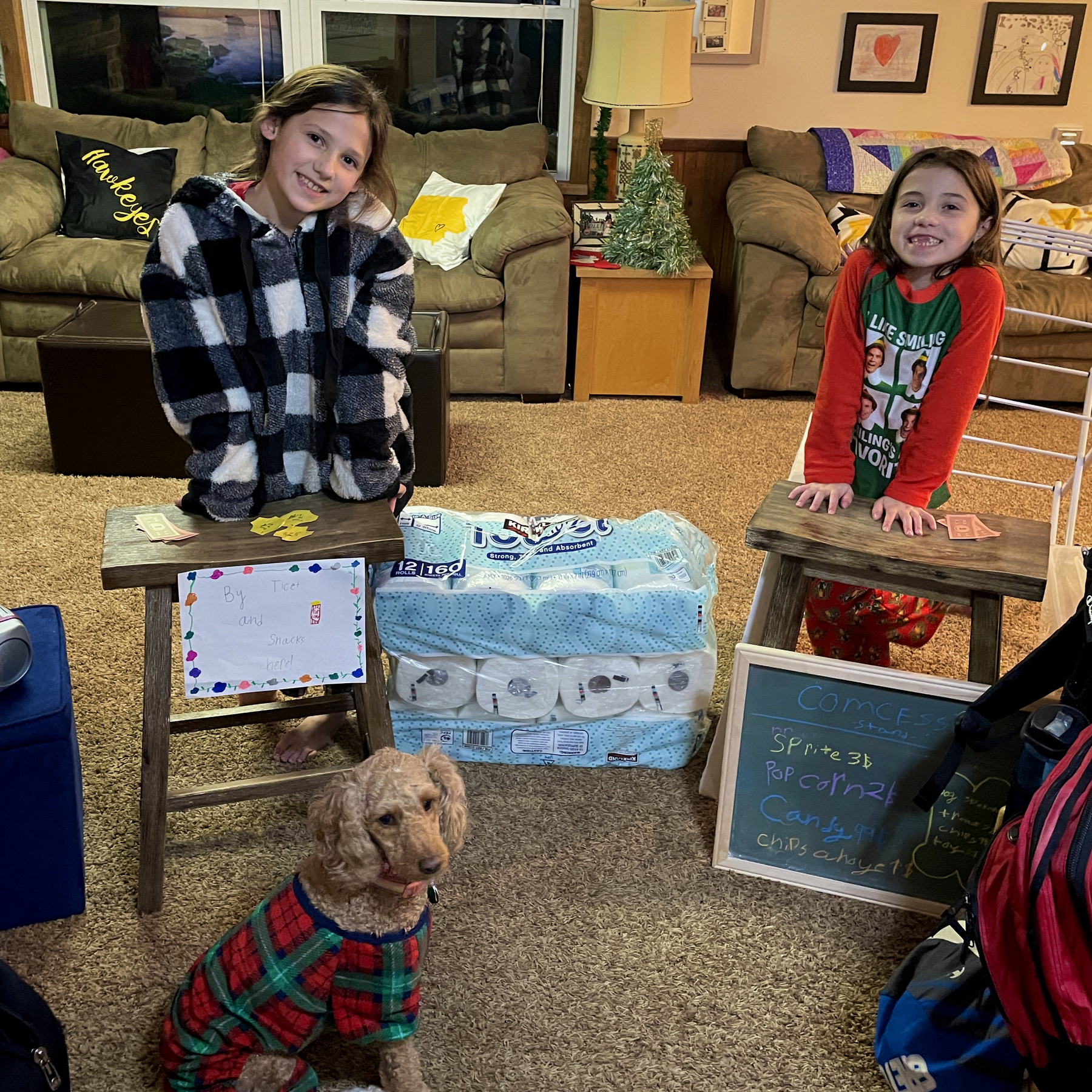 This was the movie "gate" to buy your ticket and concessions to buy snacks. Good thing that paper towel pack from Costco is there to stop you from walking right in.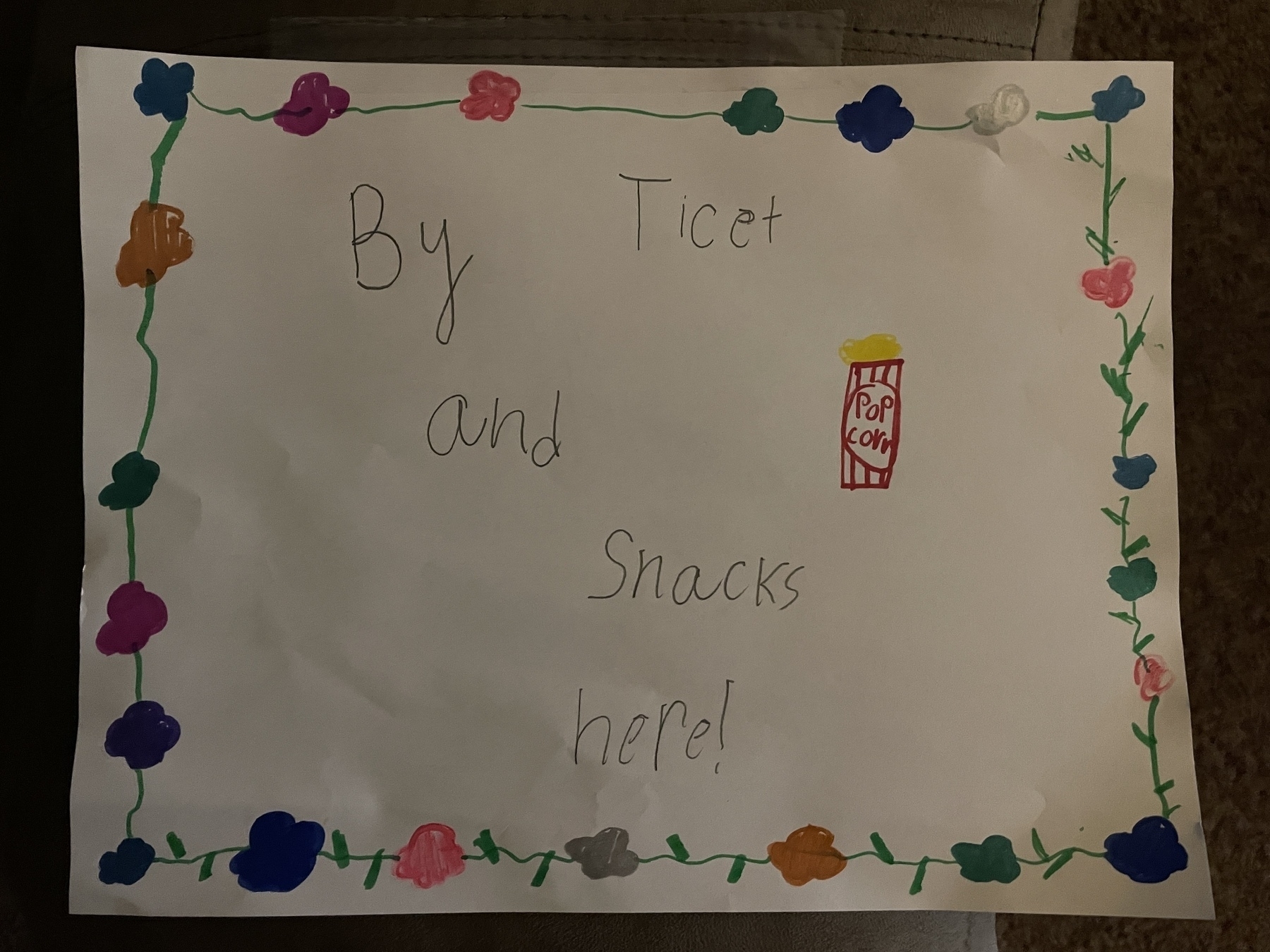 Signage helps the patrons know where to go 😁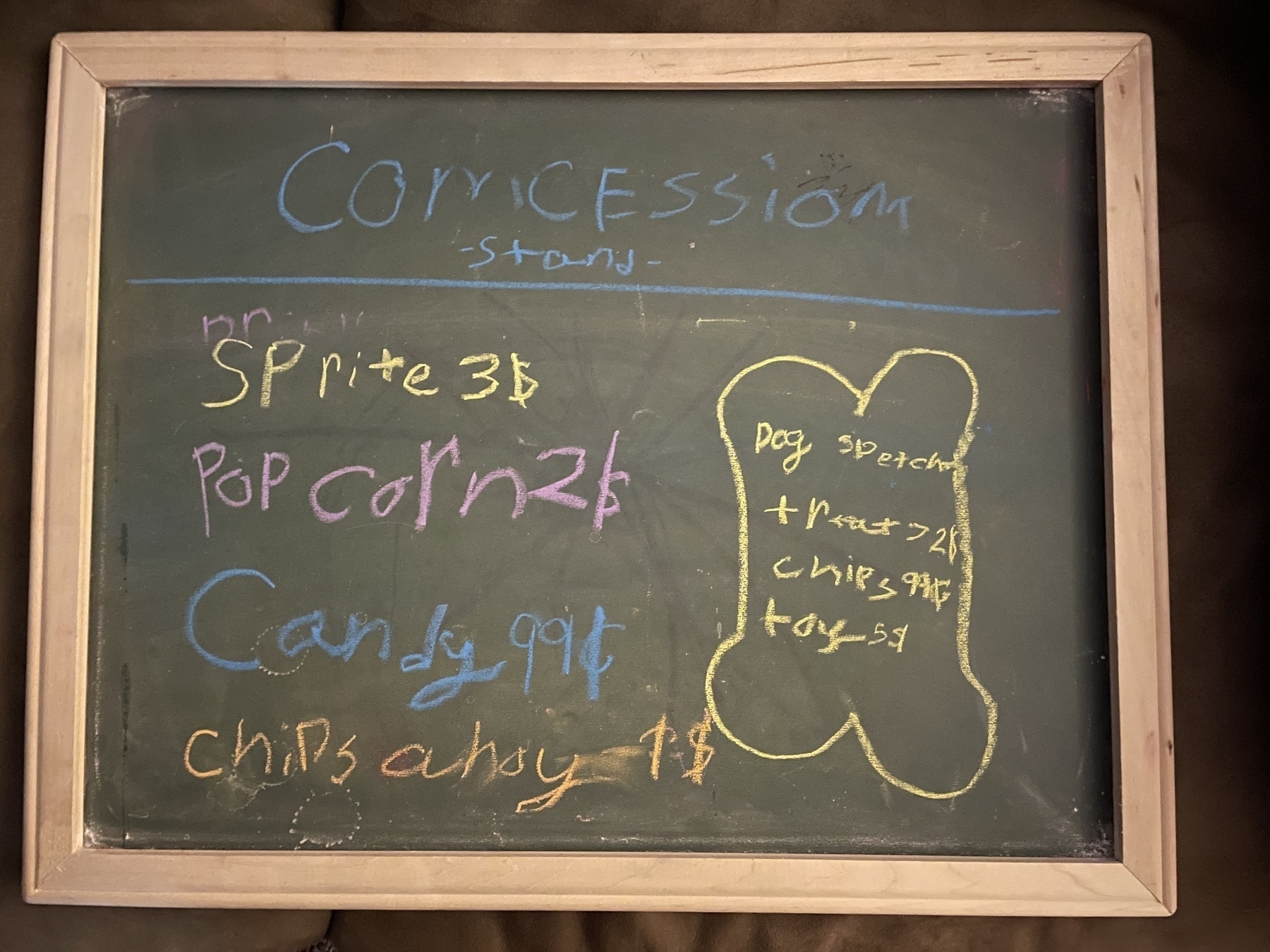 Reasonably priced snacks and we could buy some dog treats for Lainey Lou too.