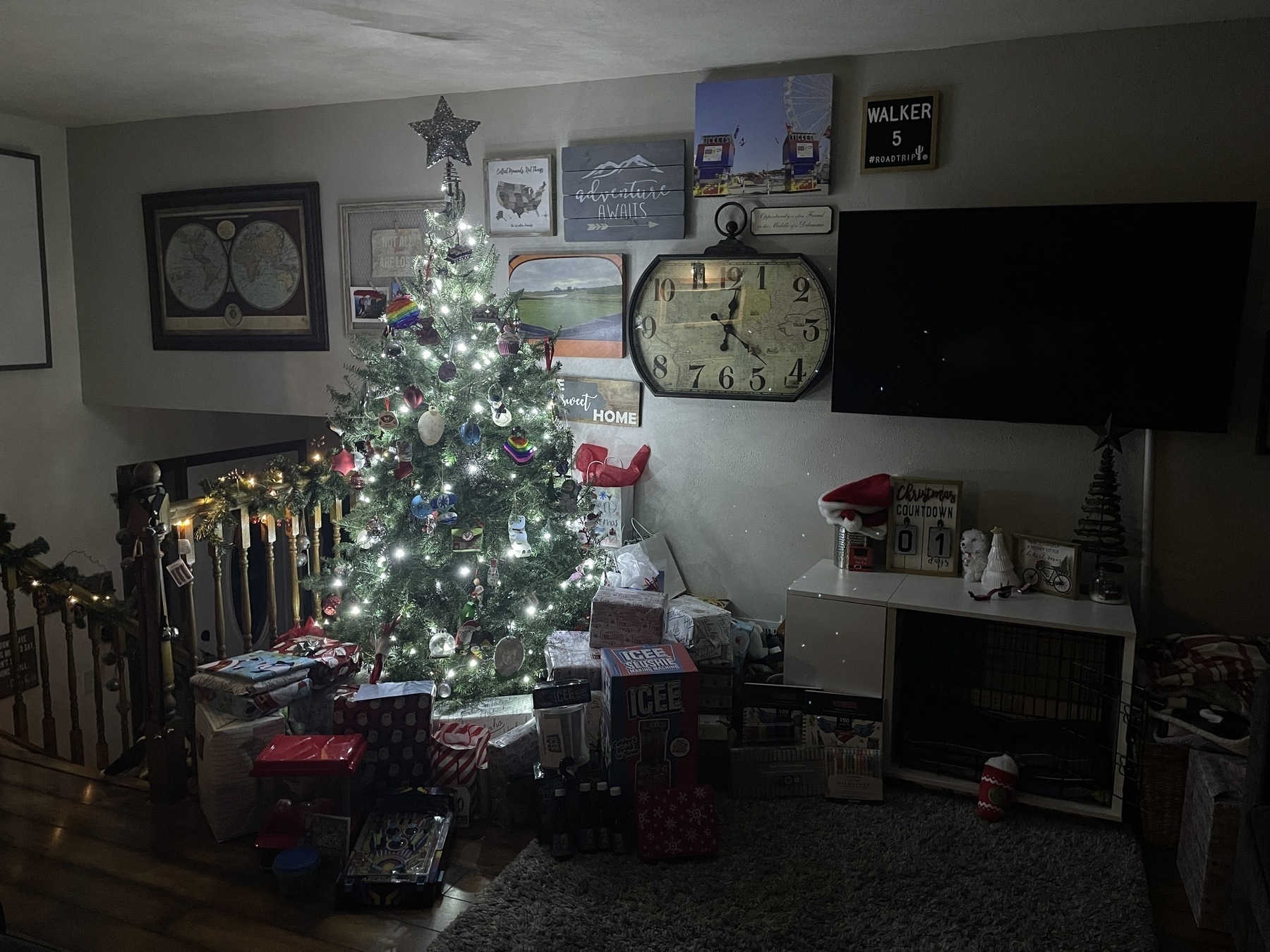 Quiet night before the chaos and fun!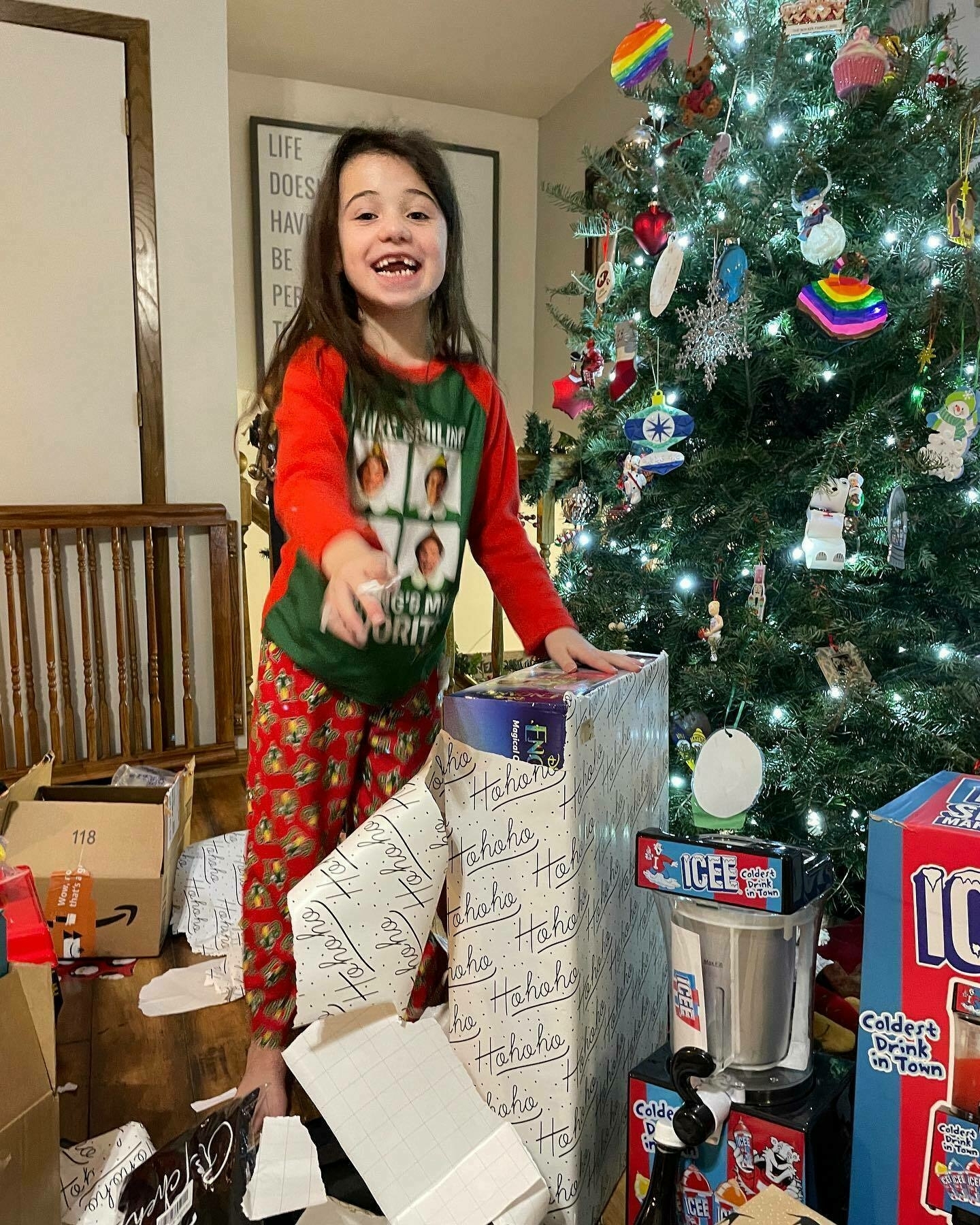 Encanto gifts and a "tik tok light" this morning, our festive girl is loving Christmas! In fact this one woke up at 3am ready to start the day and April had her stay somewhat contained till 6am when she promptly woke the rest of the house 😱.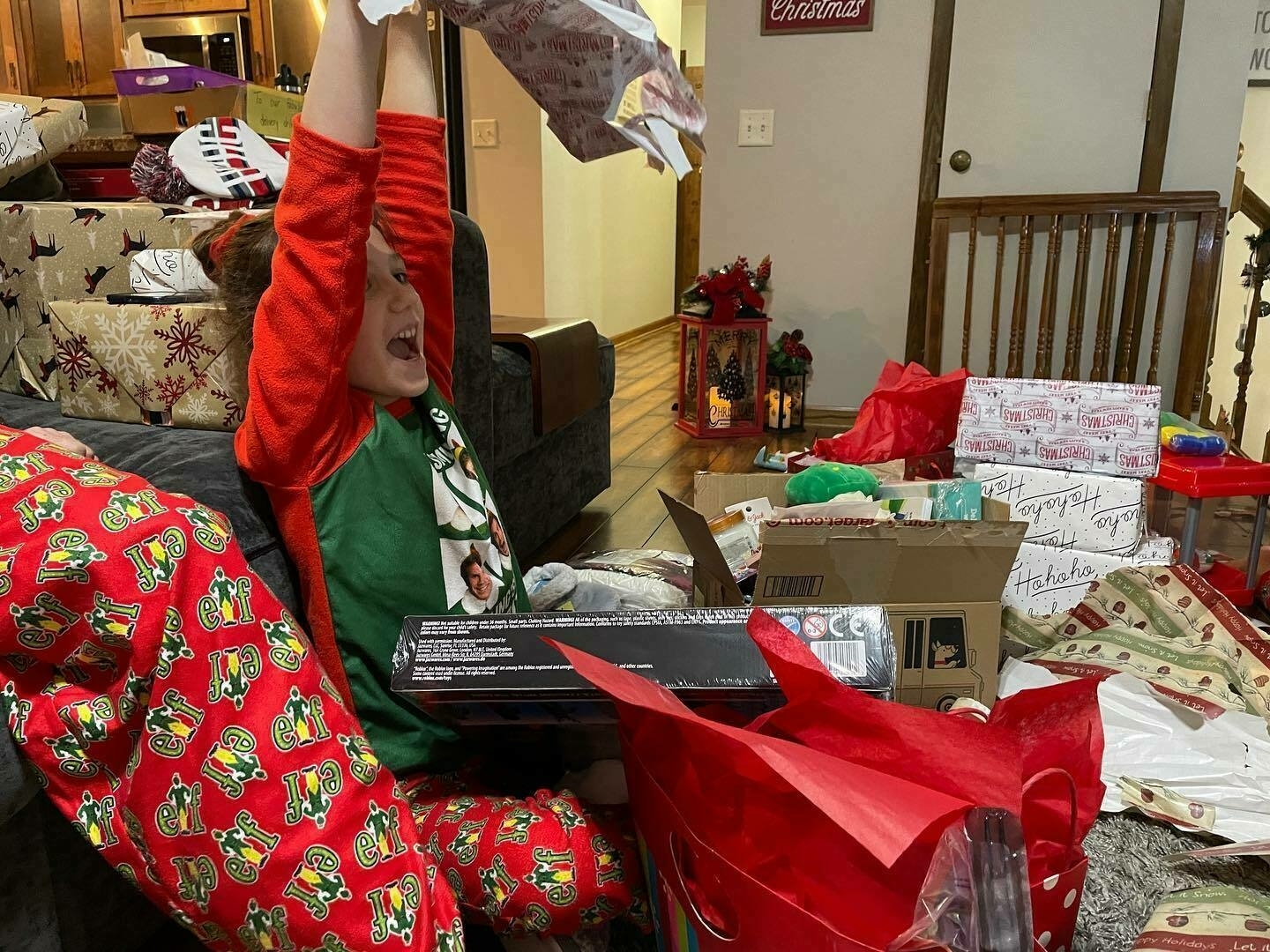 She didn't get her puppy BUT she got room decor and art stuff, so she's a happy girl….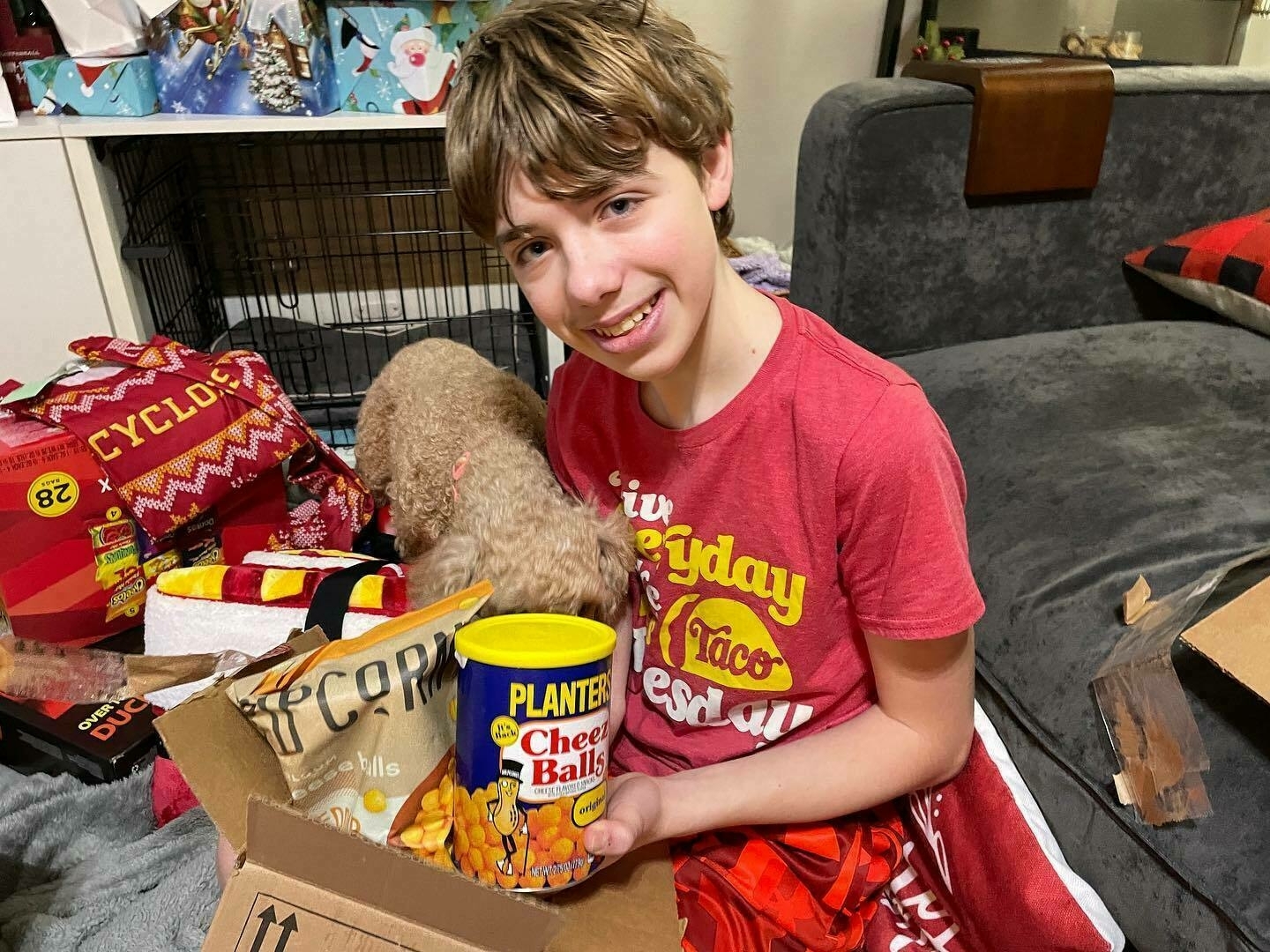 Candy + ISU gear brought a lot of smiles this morning ❤️💛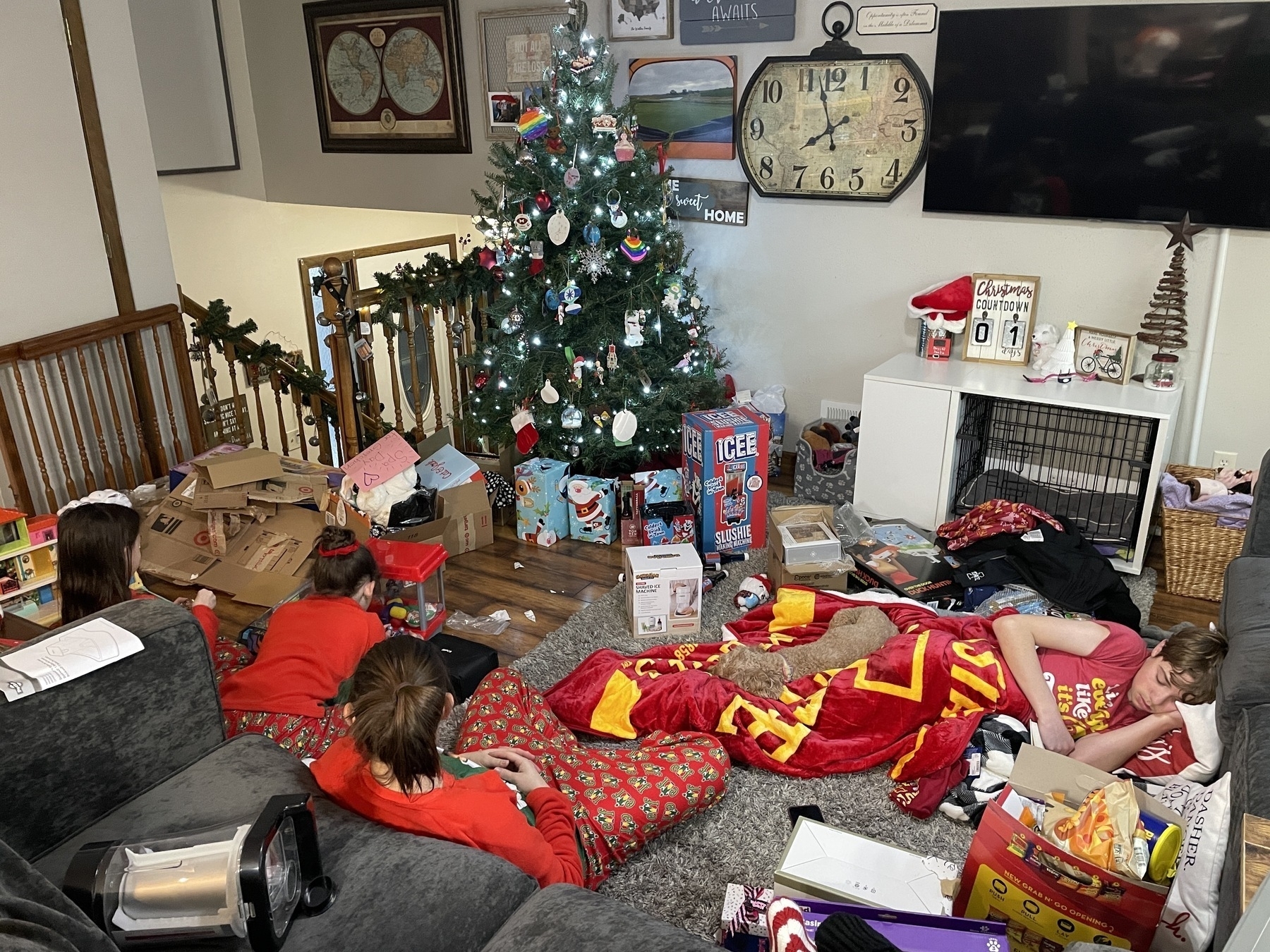 The aftermath where everyone was playing, reading or resting after the excitement.