Happy Birthday to the wonderful April!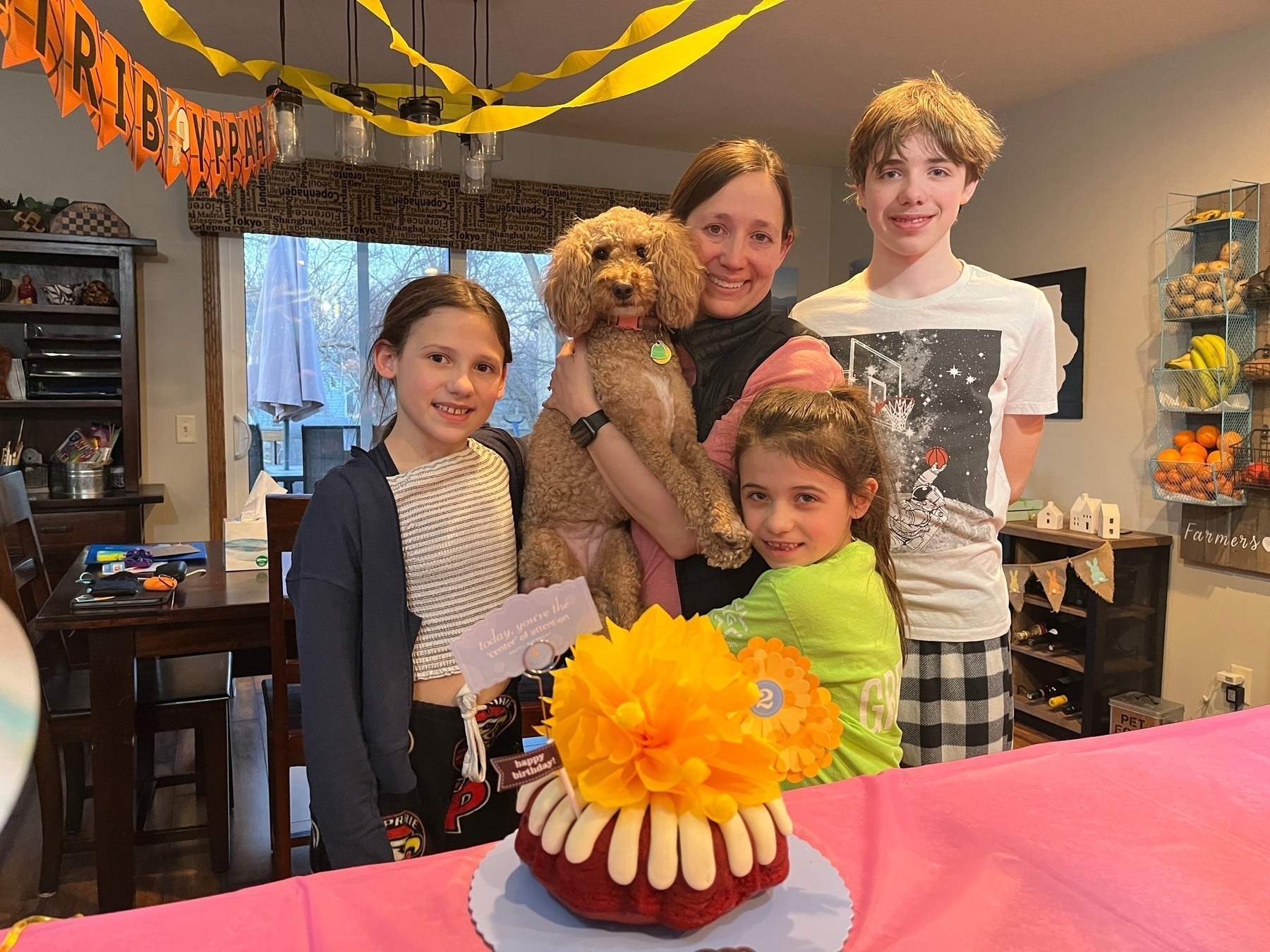 The kids and I tried our best to make it a special day by movie and then dinner that wasn't entirely planned but kind of came together.
The night before the girls wanted to decorate the house like we do for their birthdays so I agreed to this but needed the help to get it all done! The girls dug though all of the items in the birthday box and brought out things from the past kid's birthdays 😆. I believe we had basketball stuff, horse party favors, and 40th birthday decorations that were modified for this year.