She has been so excited for the day! We started off with donuts with her cousins.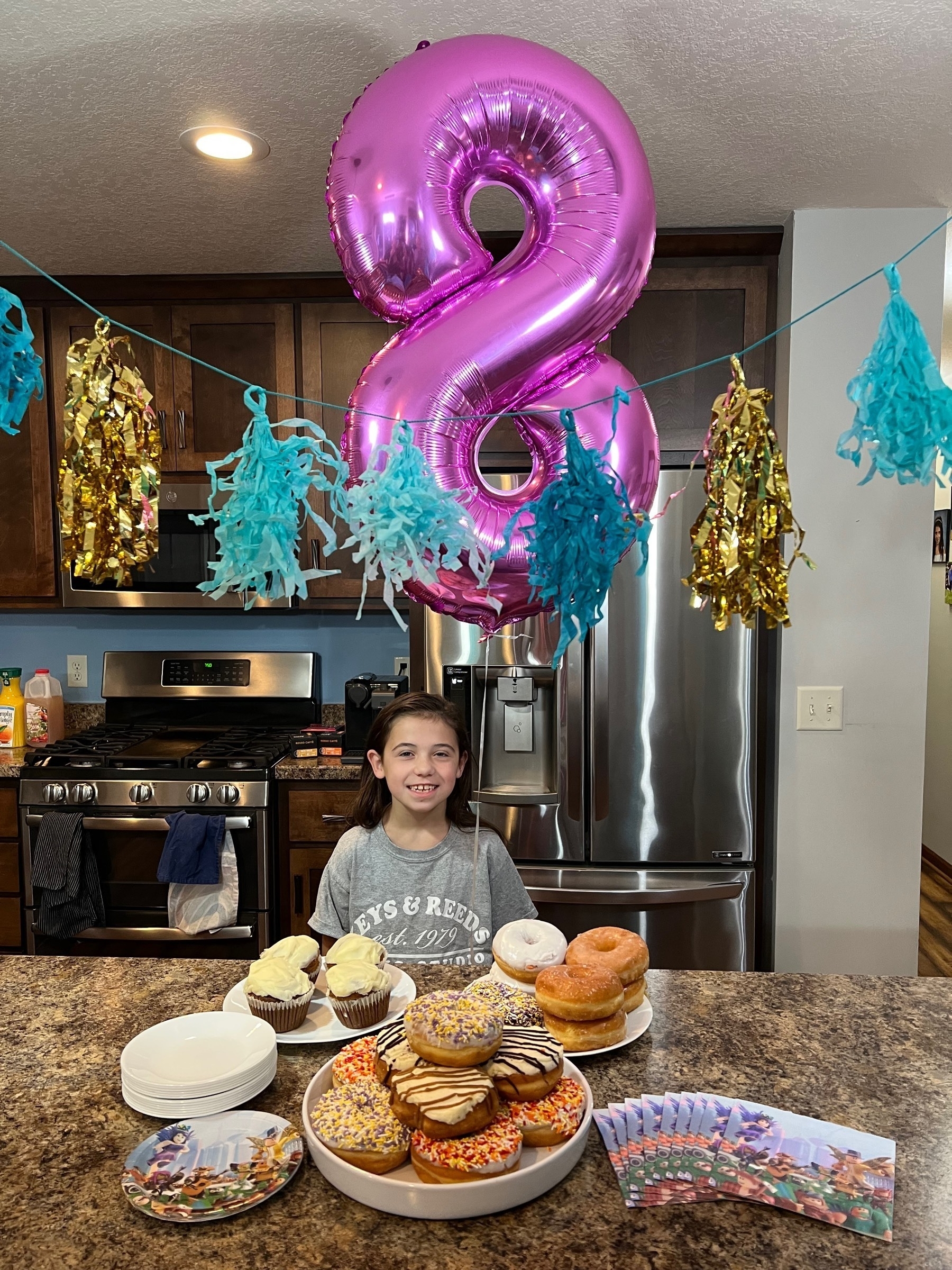 Lunch was some homemade waffles on a stick which is her favorite.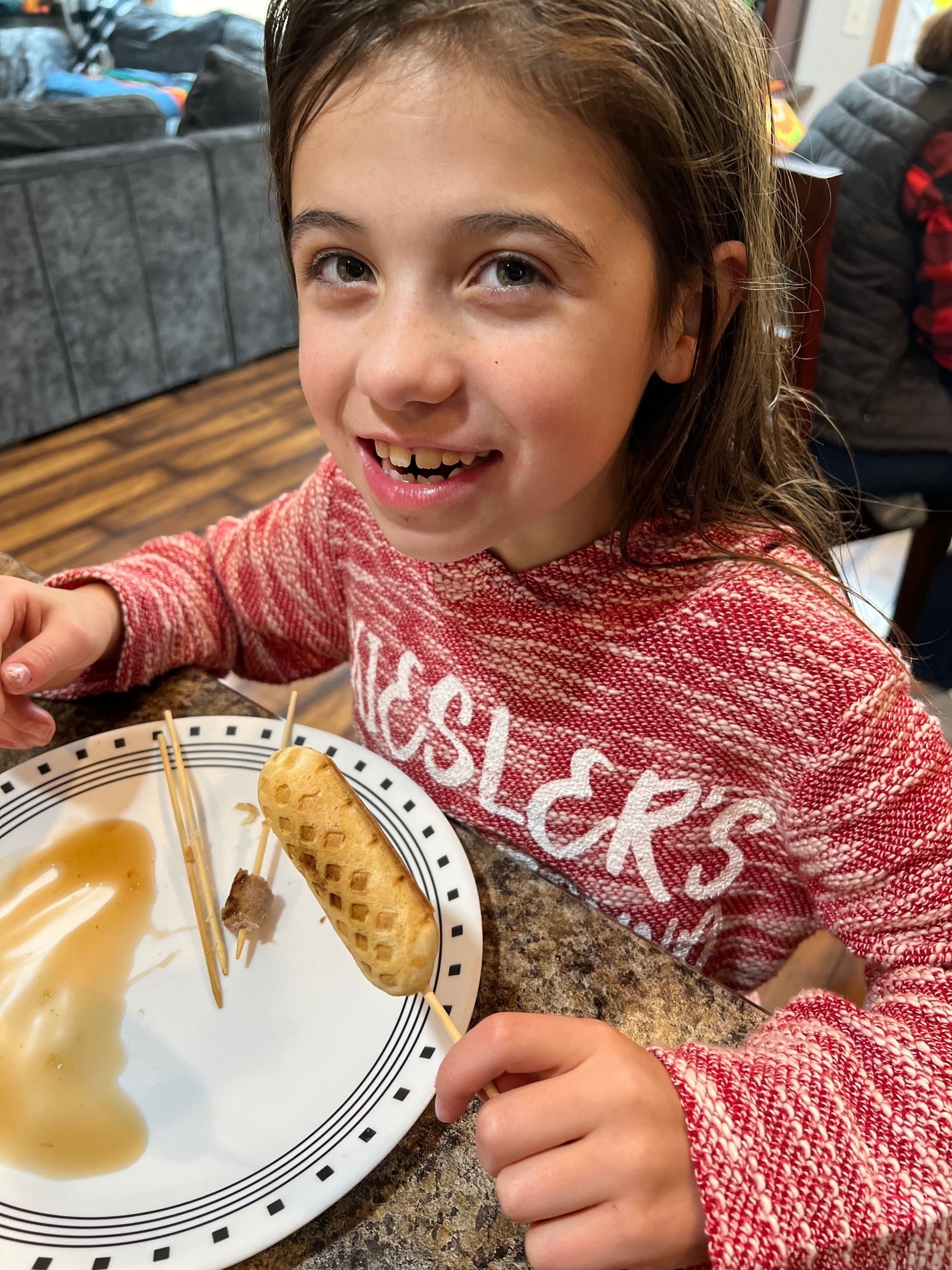 I think she enjoyed the cake the most as it has her Roblox avatar on the top of it.
Aldo, since it was a little windy and cold today we hung out inside most of the day playing board games.