This is something I should have done years ago honestly. However, as I have been moving more stuff to the old computer I used to use for some of my most recent projects. I realized that it was very slowwwww… In fact, slow enough that now with the new to me Mac Mini up and running I can finally connect to it remotely and go through all my old files and not get frustrated and walk away. Finally it will be more than just a dumping ground that I never wanted to touch and might have some real order. To be clear, the old one did a great job of just backing up what was on it and the HD connected to it but other than that trying to log in and do something was a huge pain.
A couple weeks back I got this idea and saw a great deal for a used Mac Mini Late 2014 2.6GHz Dual Core i5. I decided to consulting with my new go to tech person, who gave it a thumbs up in agreement so I pulled the trigger. Not sure if he was just trying to get me to buy more Apple devices or if he really believed it was going to be better for me🤷‍♂️. Either way, fast forward to earlier this week and it is fully setup and functioning. I am so happy with the setup and it takes up such a smaller footprint than the iMac 24-in early 2008, 2.8Ghz Intel Core 2 Duo 😱.
A big thanks again to Jason Burk for helping me figure out how to set all this stuff up in the best way possible. In fact right now I am connected to it on my iPad from my kids school analyzing some horrifying results of Gemini in the amount of duplicate photos I have (note I am trying it out via Setapp).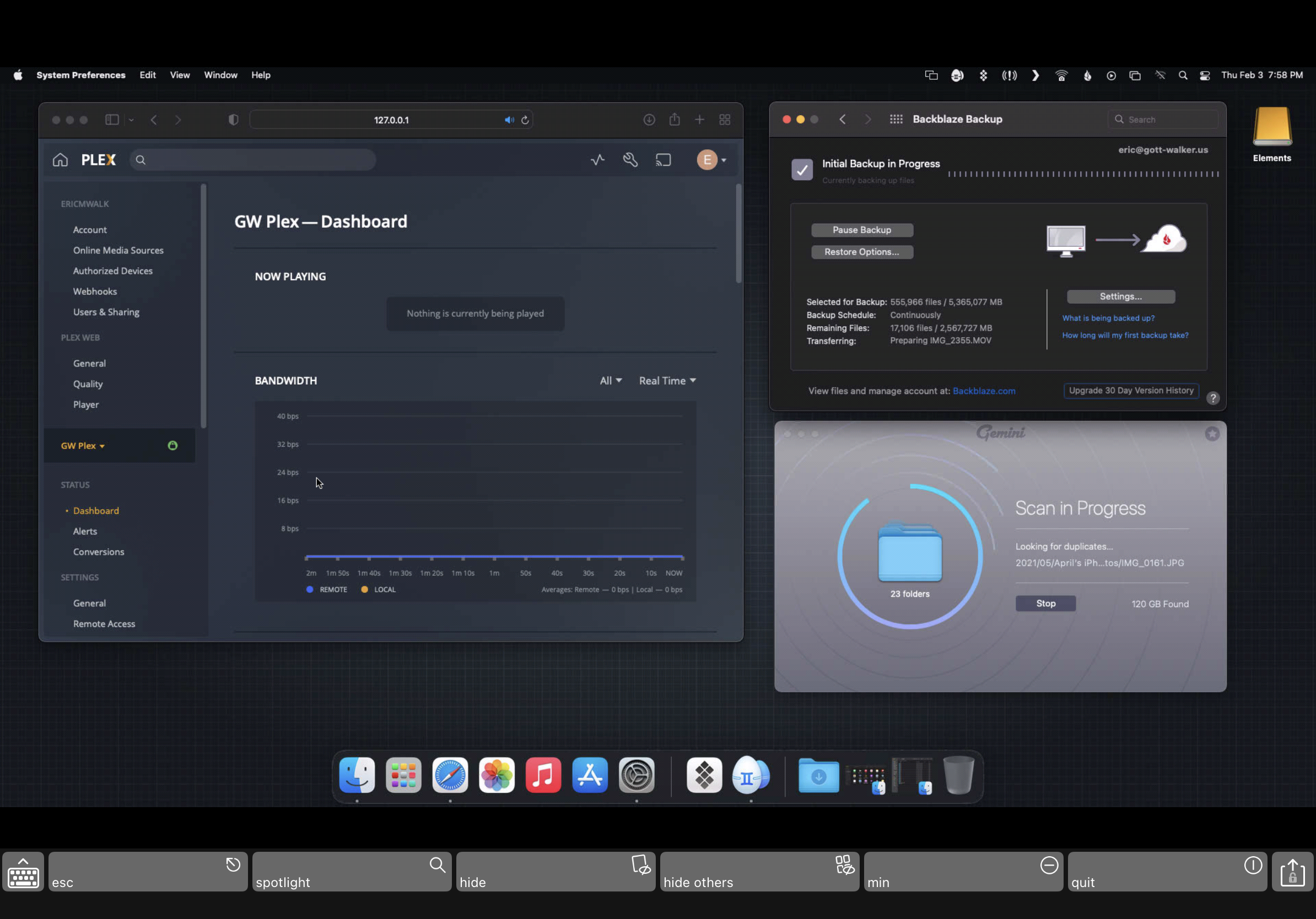 Logged in to the Mini from my iPad, such a big win!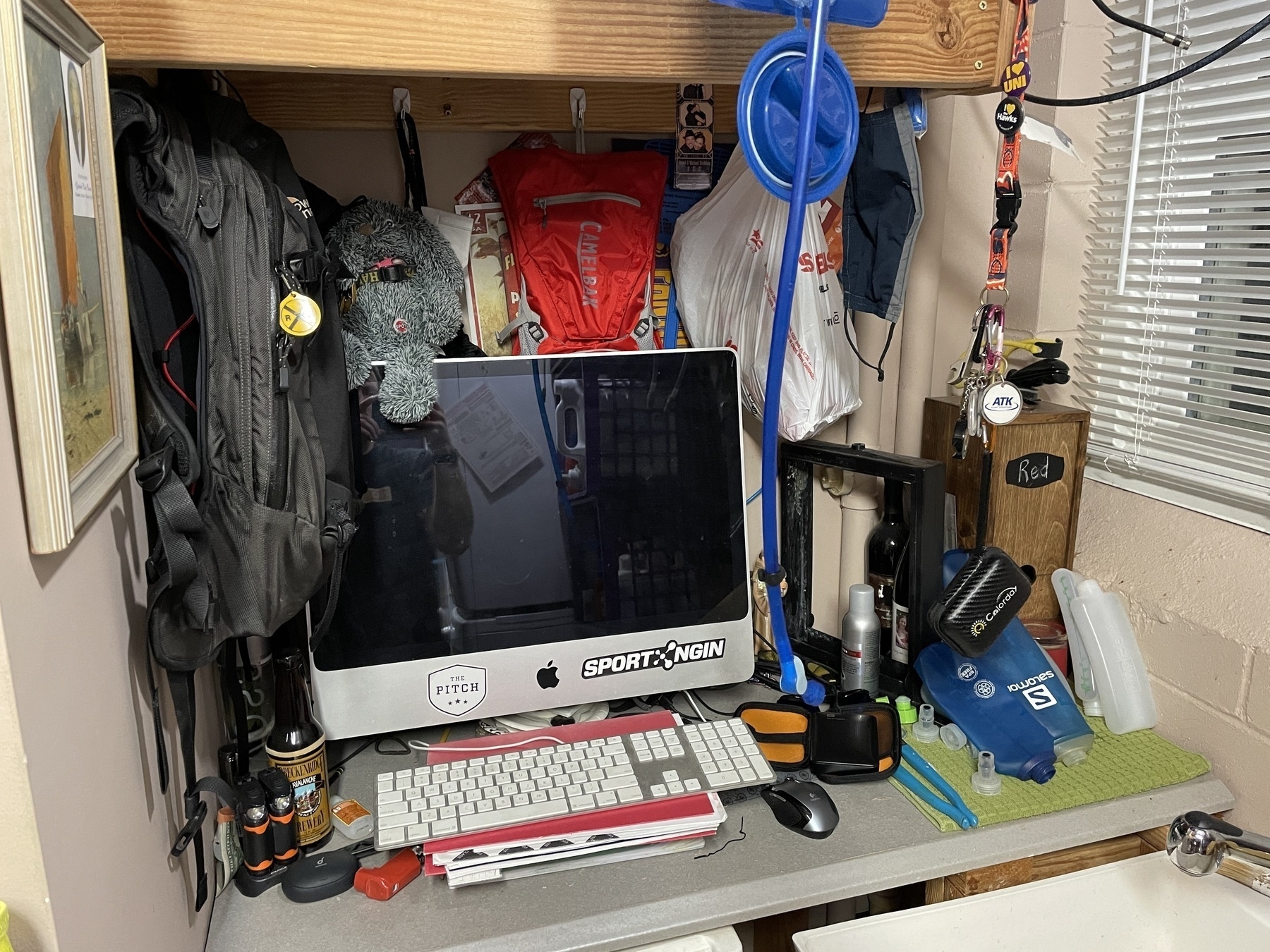 Old Computer 😱 We can discuss it's location at another time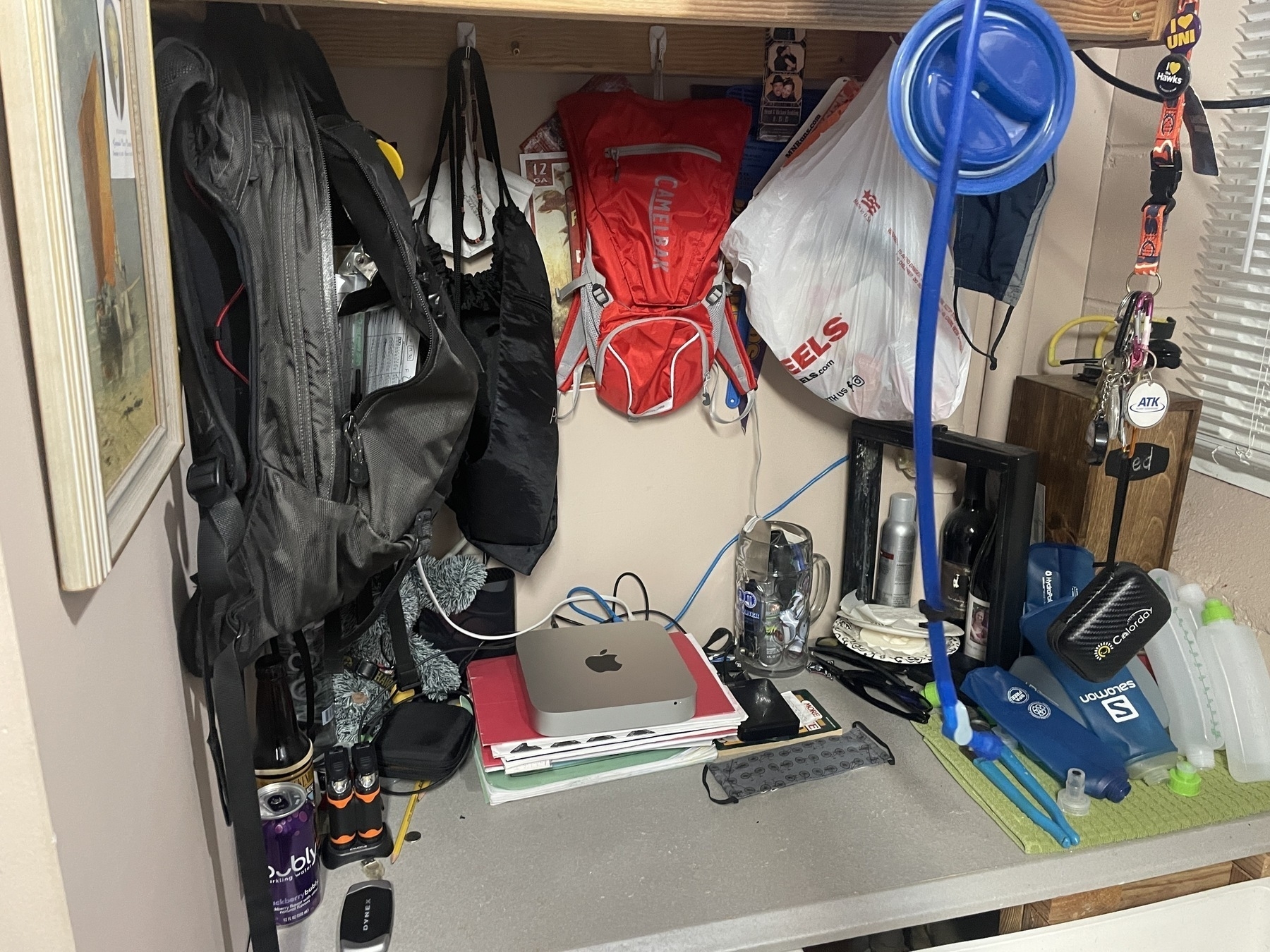 "New" Mac Mini which I still need to put it in a better place 🙄